Is it illegal to not report a car accident to insurance?
A car accident is always a stressful situation. Sometimes this accident causes minor to serious health injuries and damages. After the accident, you need to take some legal action for getting compensation After the accident, you need to exchange information with another driver. This occurrence almost disrupts your daily life. If the physical damage from an accident is minimum. There are some consequences of failing to report a car accident to insurance. Most people just don't know if it is illegal to not report a car accident to insurance.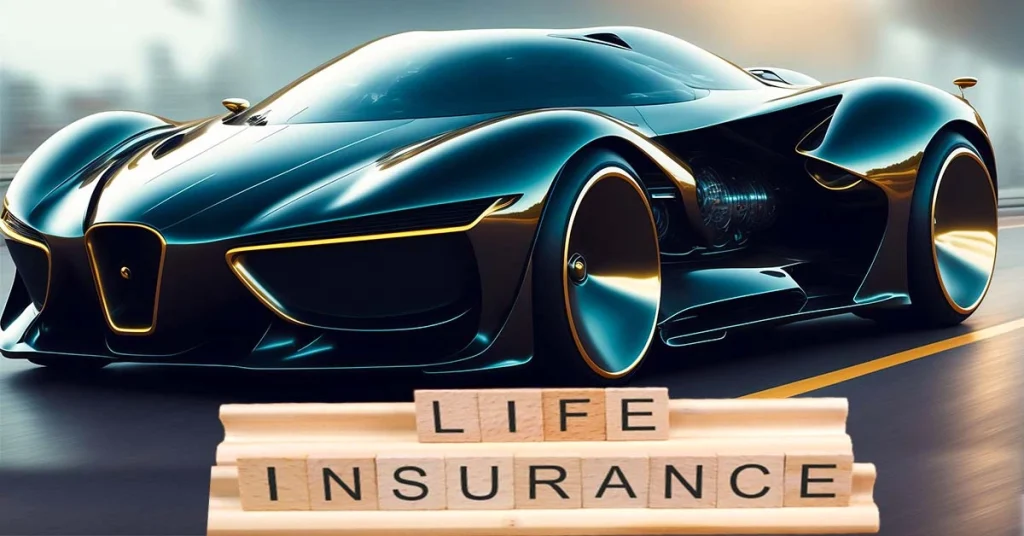 Once safety is always first for all of those involved. After the car accident needs to get to work immediately about exchanging information, assessing vehicle damage, and reporting the incident to insurance. Many drivers are not sure about how important it is to report an accident. Now we provide the following guidelines to help you get simple answers. Continue reading to know the advantages of reporting your accident to your insurance company.
What happens if you don't report a car accident to your insurance?
Every car insurance company has different rules and policies about accident reporting. As well as chances are the policy requires you to report any accident that occurs. No matter how minor the accident, damage, or injuries inform your insurance company as soon as possible. To take legal action after getting involved in an incident. People always want to be safe from any undesirable event like an accident. The accident creates a problem when coming to the time for reporting.
Sometimes your driver's license will be suspended for do not report a car accident. It will Insurance rates may increase. The specific penalties of do not report will be determined by the circumstances. You are at risk of undermining any personal health injury compensation claim. You may discover later that your injuries or damage were more severe than you thought, and you may be ineligible for medical coverage or repairs. It is quite essential to report an accident to the police and your insurance company. whenever you do not want to be charged or fined.
Do you have to report a minor car accident to an insurance Company?
Minor car accidents are a more common event in the world. Major collisions occur for many reasons anywhere. If the accidents occur without any health injuries or major property damage, some think reporting to insurance is not necessary. It may appear so minor. The police or your insurance company notifying isn't necessary. Different states have different laws and regulations on car accidents. These laws govern when you have to report a car accident to the police, and insurance companies in your state. They have their own policies regarding minor collisions based on state.
How long do you have to report a car accident to your insurance company?
After getting involved in a car accident, you have to take legal action. Every single step is important. Some people get to write reports. This is not well. If you late report and get a car accident lawyer you suffer from some unnecessary trouble. When filing an insurance claim against another car driver each state has its own statute of limitations. This time limit may also differ depending on the type of damage and state.
Your car insurance company has its own claim-filing form and process. These are listed in your policy. But they will be deferred to state regulations.
When filing a claim against the other driver, it may be beneficial to consult. Understanding the time limit for filing a claim. It will help you determine whether you can file and resolve the claim. It also aids in the establishment of a track record for pursuing an uninsured motorist claim or other types of compensation claims.
What happens if you don't report an accident within 24 hours?
In general, you have 24 hours' time to notify your insurance company after the car accident. You will be fined If you fail to file a police report for a valid reason. This is because it allows you to draw a clearer connection between any injuries. If you get late a few days to report insurance, your insurance company may claim that your injuries occurred elsewhere.
However, many people are involved in minor to serious injuries from crashes. If the vehicle was undamaged and all parties were unharmed. At this time, you can file with the police and insurance company. you should be hesitant to report the accident. It is usually not a good idea. If you are minor injured you need to take medical service. Because only a doctor can find and understand your injured.
Do you have to report an accident to your insurance Company if it's not your fault?
In the USA to report an accident to your insurance is essential for some states if you were not at fault state. Some states in the USA must require car insurance. However, it is essential to note, that these states may not penalize you for not carrying car insurance. Certain criteria must still be met. Even if you are not at fault or at fault you need to police report. If you have insurance, you can get car damage, medical bills, and lost wages. The insurance company's policy requires you to report an accident within five days
Minor car accident, no police report?
Many people are concerned and unaware about reporting minor accidents. They do not want their insurance premiums to rise after the accident. When you take your car for repairs to a mechanic or dealership, then you know the exact extent of the car damage. While it may appear that the bumper was only scratched. In a car accident, a fender bender can cause damage to your glasses and other components of your car. You have to pay from your pocket for all unpleasant damages if you do not have car insurance.
What happens if you report an accident late?
Getting late for reporting after a car accident is not well. Sometimes you get punished by your state if you are late. In some states in the USA waiting longer will not prevent you or another driver from filing a claim. And some cases lawsuits few days, weeks, months, or years later as long as the claim is filed within state laws. This reason comes from various situations some of the injuries and property damage are not apparent until days or weeks after an accident occurs. Insurance companies will be suspicious for this reason. If you or another driver wait too long to file a claim. They will frequently investigate your case whether the damage was caused by the covered accident or if it occurred later. They may deny coverage if they discover legitimate reasons to doubt your claim.
Legal penalties: In some states, failing to report a serious car accident can result in fines or jail time.
Loss of credibility: If you are not at fault directly for the accident. However, if you do not file a claim, the other driver may. Without enough evidence, it appears suspicious on your end. You may end up containing the blame when you could have gotten away with it.
Can I report a car accident to my insurance company if I don't want to file a claim?
Some drivers do not want to inform the insurance company about an accident. However, thinking it is not legal to report a car accident to police and insurance. If you do not inform your insurance company about the accident, you cannot get any benefits and compensation from other drivers. The insurance providers help you and give your car protection for the accident. When the other driver files a damage claim.
In other words, if you fail to report a car accident to your car insurance company may result in additional costs and less protection in the future.
How do I report the accident?
According to research, most drivers are capable of getting involved in an accident. It results in a claim or lawsuit once every ten years. This reason so important to comprehend the information requested by your insurance provider. Do some people think about whether is it illegal to not report a car accident to insurance? People who get involved in a car accident or need to take legal action after the accident.
After the accident first of all need to check yourself, because health is the first priority for all. Then you can take the next step. You can dial 911 for medical service. Medical services and records are very essential for report writing. Medical records like X-ray reports, ECG reports, bills, and other essential report need.
When you should never feel like it's too late to report the accident to your insurance. Your insurance provider provides you with service for a long time after the accident. In some states, you can file and do it in person, over the phone, or online. You can find easily the report form online.
---
---
Can I take my car to the dealership after an accident? Click